High Street at Hilton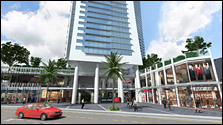 Located in the heart of the Gold Coast, High Street at Hilton Surfers Paradise is set to become a renowned premium retail destination. This animation pushes the limits of architectural visualisation with a single uninterrupted camera move for over 4 minutes. Consisting of over 30 distinct retail outlets...

Read More...
---
Nextgen Reality Pty. Ltd.
1.4 SPACE
328 Scottsdale Drive, Robina
Queensland, 4226, Australia

P: +61 7 5502 1132



Contact Us
---
"Ingmar and his talented team have already put my first feature film "Vengeance" into another level of cutting edge Visual Effects."
- Danial Donai
Director,
Kakadu Films Pty. Ltd.

Our visual effects team of designers, artists, compositors and animators have worked on award winning productions the world over for some of the largest brands including Pepsi, JBL, Ford, Nestle, EA, Cathay Pacific, Hilton & Volvo. With experience and a proven record for the design, creation and delivery of VFX and 3D projects, NextGen Reality is ready to make your next campaign a runaway success. Tools include Maya, XSI, 3D Studio Max, Flame & Shake.
From enhancing and manipulating logos and titles, to creating and animating 3D characters in lush, defined worlds, our VFX team will bring your projects to life - however big or small - in stunning reality. Feel free to explore a sampling of some of our previous works below or browse our gallery for more.
Amnesty International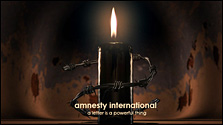 This powerful 45 second TVC is the result of a collaboration between Melbourne post house MRPPP, our Technical Director Jamie T. Bentley (during his tenure as Head of 3D at MRPPP) and Rubidium Wu of Exit Films. The ink, which is entirely CG, was used to symbolise the power of the...

Read More...
E3 Access Teaser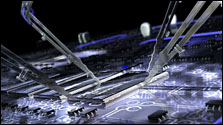 This entirely CG teaser was written, produced and directed by NextGen Reality's Ingmar Lak & his creative team. This was produced under his tenure as co-director of NextGen Studios where all of the work was produced. Voiced by the late Voiced by the late, legendary Don LaFontaine...
EA (Electronic Arts)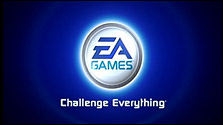 NextGen Reality staff produced graphics and effects for several TVC's created at NextGen Studios for EA gaming franchises as well as producing the graphics, 3D and effects for the Electronic Arts' "Celebrating 20 years in Australia " documentary.



Read More...

Ultimate Fighting Championship (UFC)


Started in 1993, the Ultimate Fighting Championship® (UFC®) brand is in its fourteenth year of operation as a professional mixed martial arts organization offering the premier series of MMA (Mixed Martial Arts) sports events. In January 2001, under the...

Read More...

Sales / Marketing Agents Wanted
January 5th, 2008
We're looking for motivated, self-driven, enthusastic marketing people located in all parts of the world.

Read More...
---
Unannounced Feature Film Teaser Completion
Decemember 15, 2008

Completed work on an unannounced Feature Film's CG teaser. Click the image above for a look at a select few images. We hope to have approval to showcase the entire teaser soon..
---
Feature Film project
October 22, 2008
Visual effect shots produced for unannounced feature film.
---
'Sculpt Studio' technology demo
September 3, 2008


Completed work on our new advanced lighting setups for interior renders, providing an even greater level of realism for our clients - take a look at our sample 'Sculptor's Studio' renders by clicking on the image above.
---
Pinot Grigio Cinema promotion
August 28, 2008
Visual effect shot completed for National cinema campaign.
---
Mirtna Capital promo
August 14, 2008
Agent: Pro Motion. Campaign launch for investment group Mirtna Capital.
---
Raptis wins 2008 UDIA marketing award
June 27, 2008



Congratulations to the Raptis Group for winning the 2008 UDIA award for marketing excellence for the Gold Coast Hilton. We are pleased to have been involved in such an innovative and prestigious project and look forward to producing more award-winning world class marketing materials with them in the future.

Read More...
---
HighStreet at Hilton announced
June 15, 2008


High Street at Hilton opens for leasing opportunities. NextGen Reality's CG fly-through released showcasing the development's amazing facilties.

Read More...