Hilton Surfers Paradise Hotel and Residences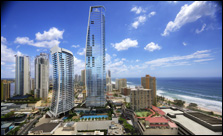 NextGen Reality has been developing and producing previsualisation animations and marketing technology for this prestigous development since it's conception. With our proprietary interactive touch-screen...

Read More...
---
Nextgen Reality Pty. Ltd.
1.4 SPACE
328 Scottsdale Drive, Robina
Queensland, 4226, Australia

P: +61 7 5502 1132



Contact Us
---
"Simply excellent - their creative team is second to none and always deliver beyond expectations."
- Drew Burns
Design Manager,
Cannon Group
Privacy Policy
This privacy policy sets out how "NextGen Reality" uses and protects any information that you give "NextGen Reality" when you use this website. NextGen Reality does not collect personal information about you if you only browse this website. Should we ask you to provide certain information by which you can be identified when using this website, then you can be assured that it will only be used in accordance with this privacy statement.
Uses:
We only use your personal information you submit to us via our contact form for the purposes for which you give it to us and for related, internal management purposes.
We do not give information about you to government agencies, organisations or anyone else unless one of the following applies:
you have consented
you'd expect us to or we have told you we will
it is required or authorised by law
Links to other websites
Our website may contain links to other websites of interest. However, once you have used these links to leave our site, you should note that we do not have any control over that other website. Therefore, we cannot be responsible for the protection and privacy of any information which you provide whilst visiting such sites and such sites are not governed by this privacy statement. You should exercise caution and look at the privacy statement applicable to the website in question.
You may request details of personal information which we hold about you under the Data Protection Act 1998. If you would like a copy of the information held on you please write to Studio 3, Jupiter Plaza, 12-20 Lawrence Drive, Nerang, QLD 4211, Australia.
If you believe that any information we are holding on you is incorrect or incomplete, please write to us and we will promptly correct any information found to be incorrect.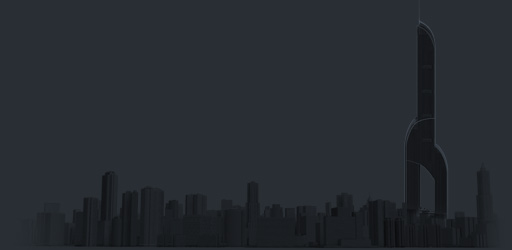 Sales / Marketing Agents Wanted
January 5th, 2008
We're looking for motivated, self-driven, enthusastic marketing people located in all parts of the world.

Read More...
---
Unannounced Feature Film Teaser Completion
Decemember 15, 2008

Completed work on an unannounced Feature Film's CG teaser. Click the image above for a look at a select few images. We hope to have approval to showcase the entire teaser soon..
---
Feature Film project
October 22, 2008
Visual effect shots produced for unannounced feature film.
---
'Sculpt Studio' technology demo
September 3, 2008


Completed work on our new advanced lighting setups for interior renders, providing an even greater level of realism for our clients - take a look at our sample 'Sculptor's Studio' renders by clicking on the image above.
---
Pinot Grigio Cinema promotion
August 28, 2008
Visual effect shot completed for National cinema campaign.
---
Mirtna Capital promo
August 14, 2008
Agent: Pro Motion. Campaign launch for investment group Mirtna Capital.
---
Raptis wins 2008 UDIA marketing award
June 27, 2008



Congratulations to the Raptis Group for winning the 2008 UDIA award for marketing excellence for the Gold Coast Hilton. We are pleased to have been involved in such an innovative and prestigious project and look forward to producing more award-winning world class marketing materials with them in the future.

Read More...
---
HighStreet at Hilton announced
June 15, 2008


High Street at Hilton opens for leasing opportunities. NextGen Reality's CG fly-through released showcasing the development's amazing facilties.

Read More...