High Street at Hilton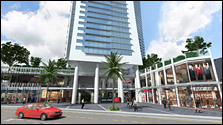 Located in the heart of the Gold Coast, High Street at Hilton Surfers Paradise is set to become a renowned premium retail destination. This animation pushes the limits of architectural visualisation with a single uninterrupted camera move for over 4 minutes. Consisting of over 30 distinct retail outlets...

Read More...
---
Nextgen Reality Pty. Ltd.
1.4 SPACE
328 Scottsdale Drive, Robina
Queensland, 4226, Australia

P: +61 7 5502 1132



Contact Us
---
"Great guys to work with. Nothing is ever a problem, they just get on with it and deliver a first class project."
- Kirsty Strower
Business Development Manager,
ProMotion Multimedia
Southport Central Kiosk

Following the sell-out success of Southport Central first stage - Tower 1 - NextGen Reality was commissioned to create an interactive sales kiosk to further this striking development's success by driving the sales of future stages Tower 2 & 3. Designed and created using our proprietary kiosk technology, this sales system was specifically engineered to be mobile - allowing sales agents to travel the world to promote this one-of-a-kind property. Linking directly back to realtime sales stats from the SQL server, sales staff are able to use this up to the minute information to maximise sales and minimise costly errors. The system includes several previsualed animations, galleries and exterior renders as well as a complete floor plate/plan system tracking all sales in realtime.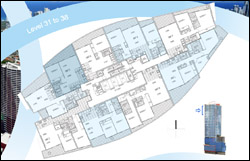 ABOUT SOUTHPORT CENTRAL
From its striking exterior to the smallest elements of each meticulously appointed apartment, Southport Central offers unique CBD living by the sea.
Wake up to panoramic views of the Broadwater and ocean beyond, river or hinterland. Relax at the Garden Gallery - an exclusive resort-style retreat with an oasis of fountains, lush tropical landscaping, pools, gym and barbeque entertainment areas - just for residents and their guests.
Enjoy the vibrance and convenience of Central Fountains, Southport Central's own retail precinct with boutique shopping and cosmopolitan cafes and restaurants surrounded by striking water features. For more information please visit SouthportCentral.com.au.

Sales / Marketing Agents Wanted
January 5th, 2008
We're looking for motivated, self-driven, enthusastic marketing people located in all parts of the world.

Read More...
---
Unannounced Feature Film Teaser Completion
Decemember 15, 2008

Completed work on an unannounced Feature Film's CG teaser. Click the image above for a look at a select few images. We hope to have approval to showcase the entire teaser soon..
---
Feature Film project
October 22, 2008
Visual effect shots produced for unannounced feature film.
---
'Sculpt Studio' technology demo
September 3, 2008


Completed work on our new advanced lighting setups for interior renders, providing an even greater level of realism for our clients - take a look at our sample 'Sculptor's Studio' renders by clicking on the image above.
---
Pinot Grigio Cinema promotion
August 28, 2008
Visual effect shot completed for National cinema campaign.
---
Mirtna Capital promo
August 14, 2008
Agent: Pro Motion. Campaign launch for investment group Mirtna Capital.
---
Raptis wins 2008 UDIA marketing award
June 27, 2008



Congratulations to the Raptis Group for winning the 2008 UDIA award for marketing excellence for the Gold Coast Hilton. We are pleased to have been involved in such an innovative and prestigious project and look forward to producing more award-winning world class marketing materials with them in the future.

Read More...
---
HighStreet at Hilton announced
June 15, 2008


High Street at Hilton opens for leasing opportunities. NextGen Reality's CG fly-through released showcasing the development's amazing facilties.

Read More...